Established in 1968,
Over 55 years in the wholesale meat industry,
we introduce
A Physical Store by a Wholesale Company
with the accumulated experience, achievements, and trust,
it is time to reveal the "Genuine" meat to each person possible.
All beef (excluding organs) at Yotsuya Ushiko are all
KUROGE WAGYU beef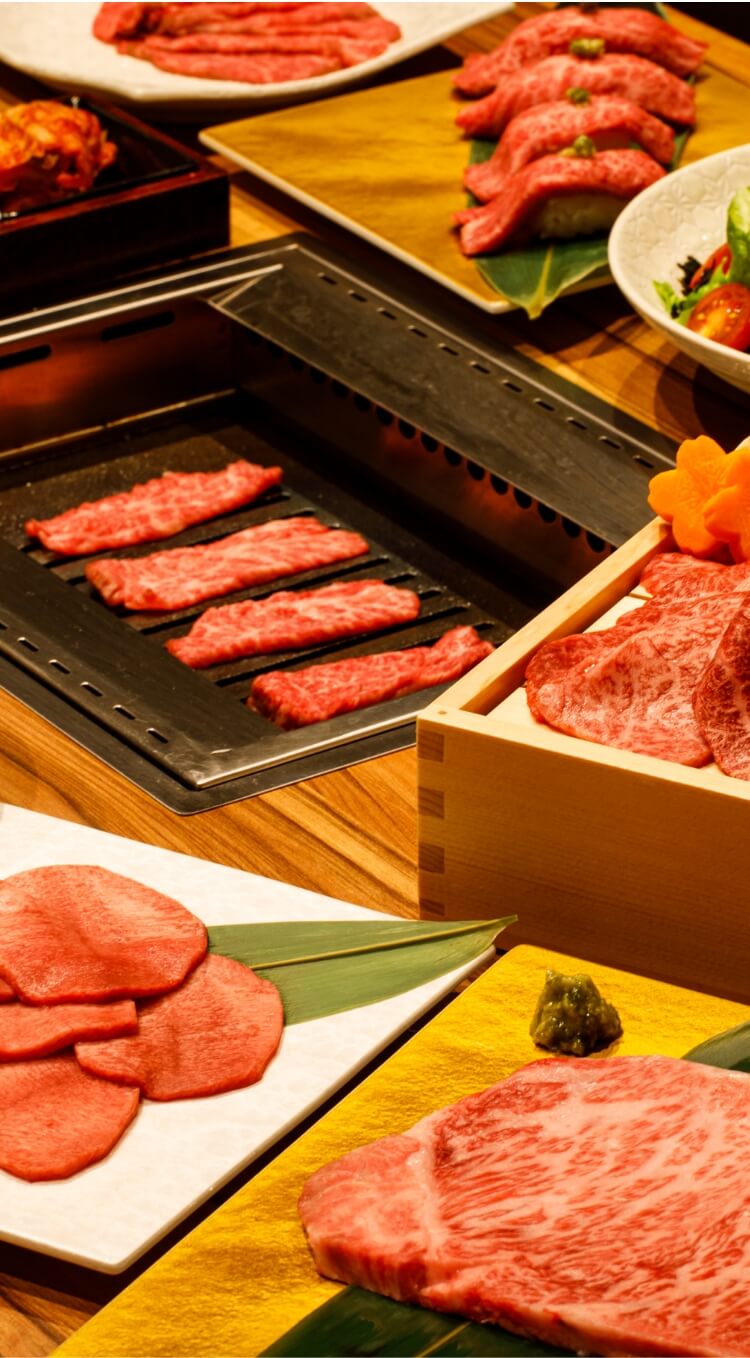 Premium-quality Wagyu beef selected by a connoisseur. "Experience" the "Genuine"
Based on this experience, achievements, and trust, we offer the highest quality Japanese beef at a reasonable price range.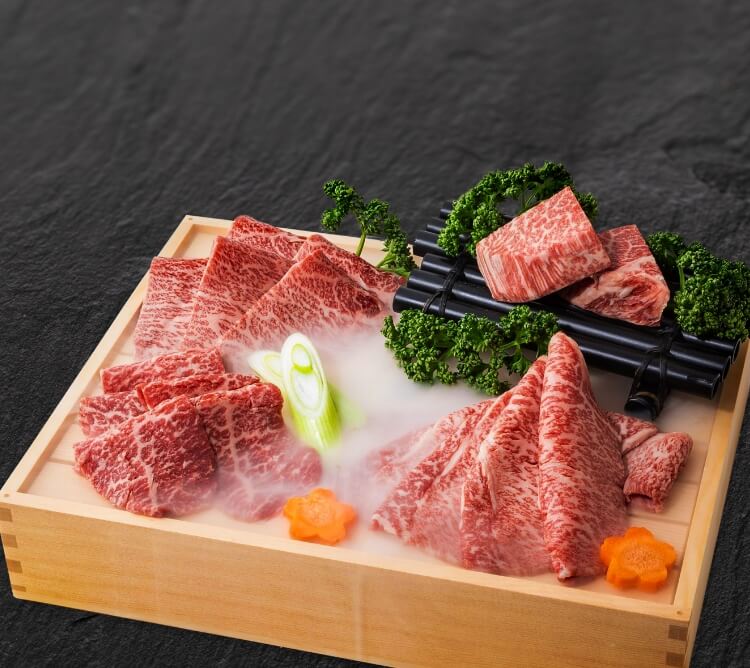 The best meat in the best form that you can taste every bit of it.
A wide variety of menus that allow you to fully enjoy carefully selected high-quality Japanese beef.
Please enjoy the highest quality meat based on solid results as much as you like.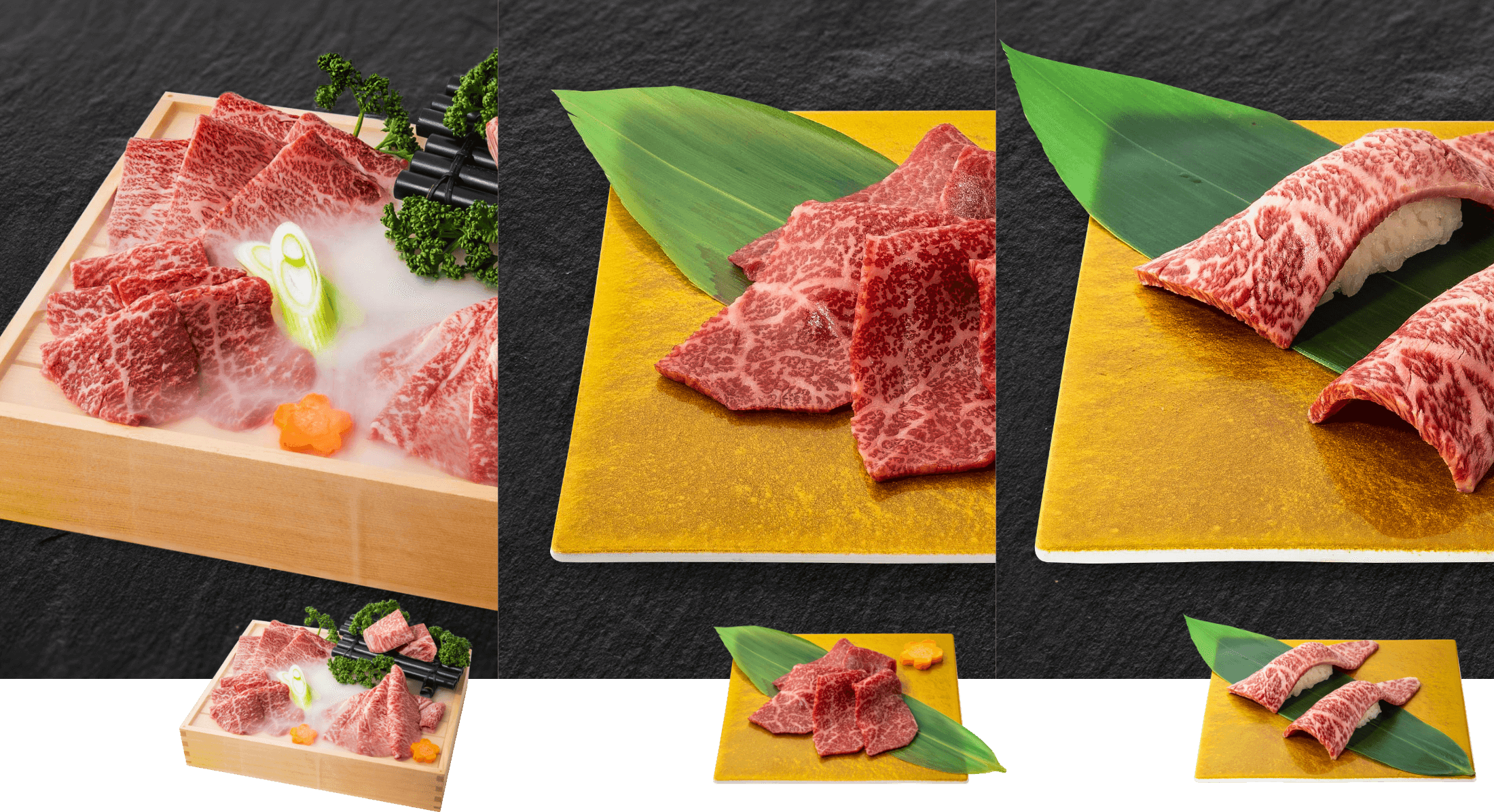 Creating an environment where you can eat without worrying about anything.
The smokeless yakiniku roaster exhausts the air inside the restaurant along with the smoke from the yakiniku to outside, replacing the air in the entire atmosphere in about three and a half minutes.