Interior Image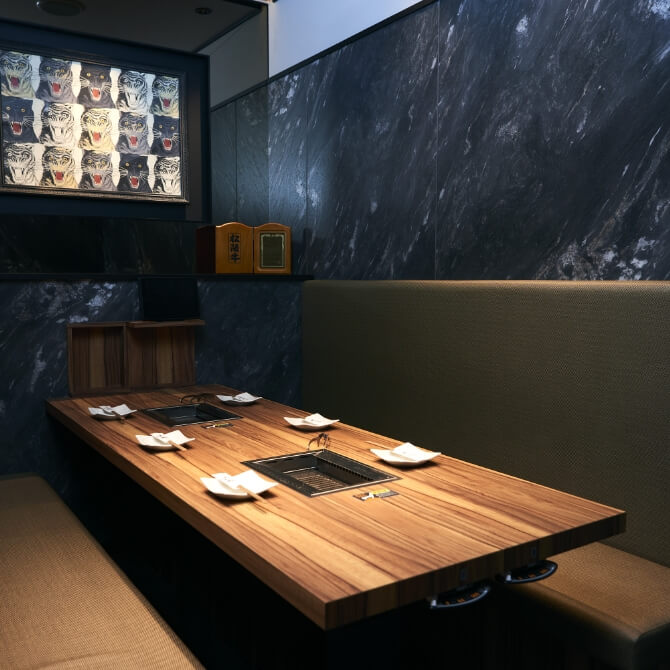 A wide range of seating is available, from open-plan table seating to private rooms where you can enjoy a relaxed atmosphere.
Our restaurant can be used for a wide range of occasions, from family gatherings to celebrations for special occasions.
Table Seating
4 persons 8 seats / 6 persons 1 seat
Please call us for more than 6 guests.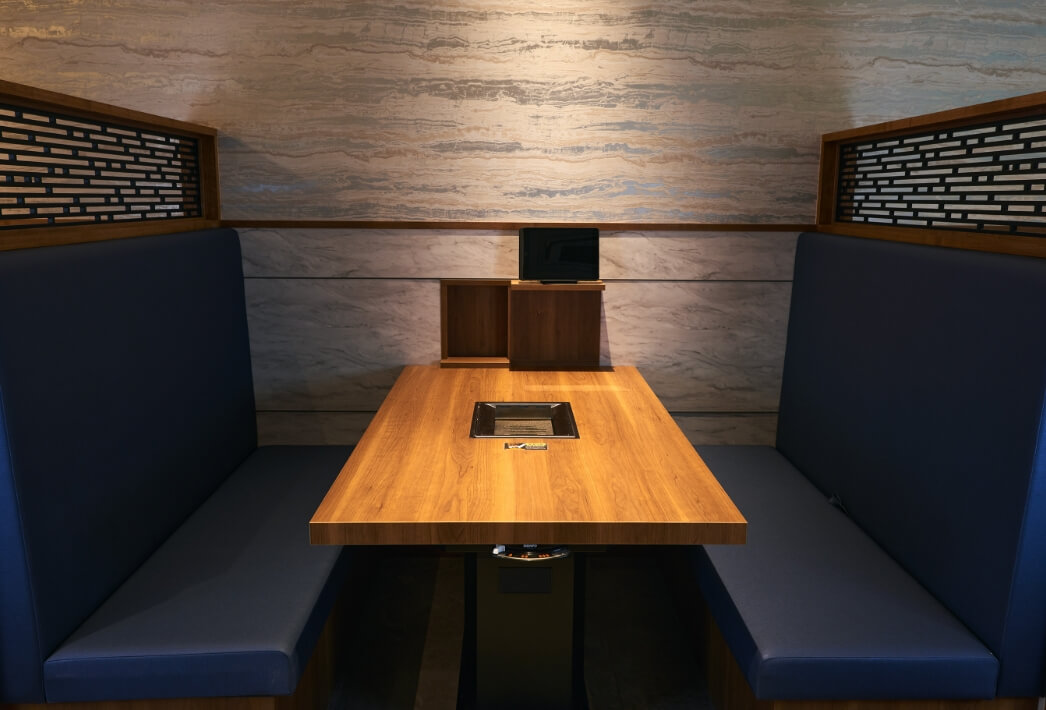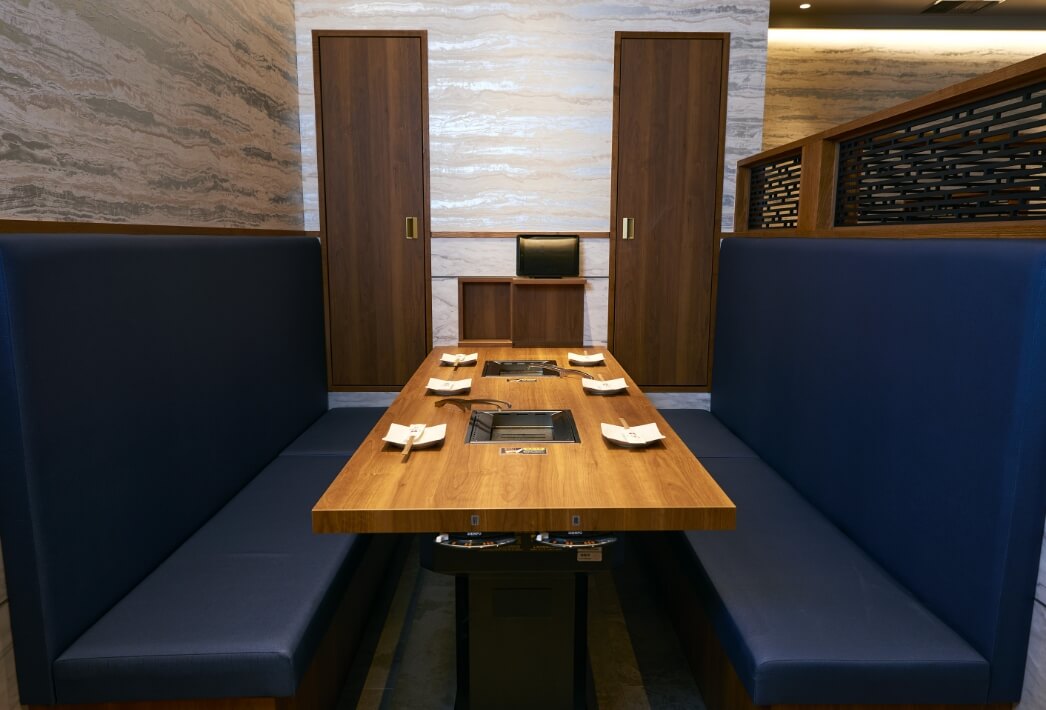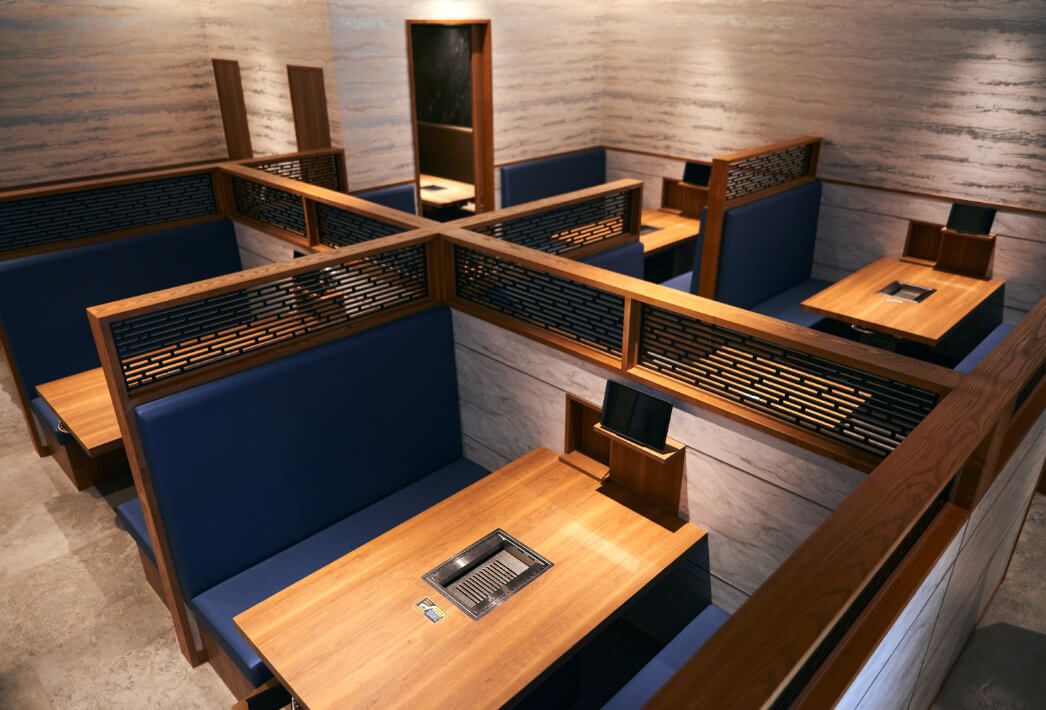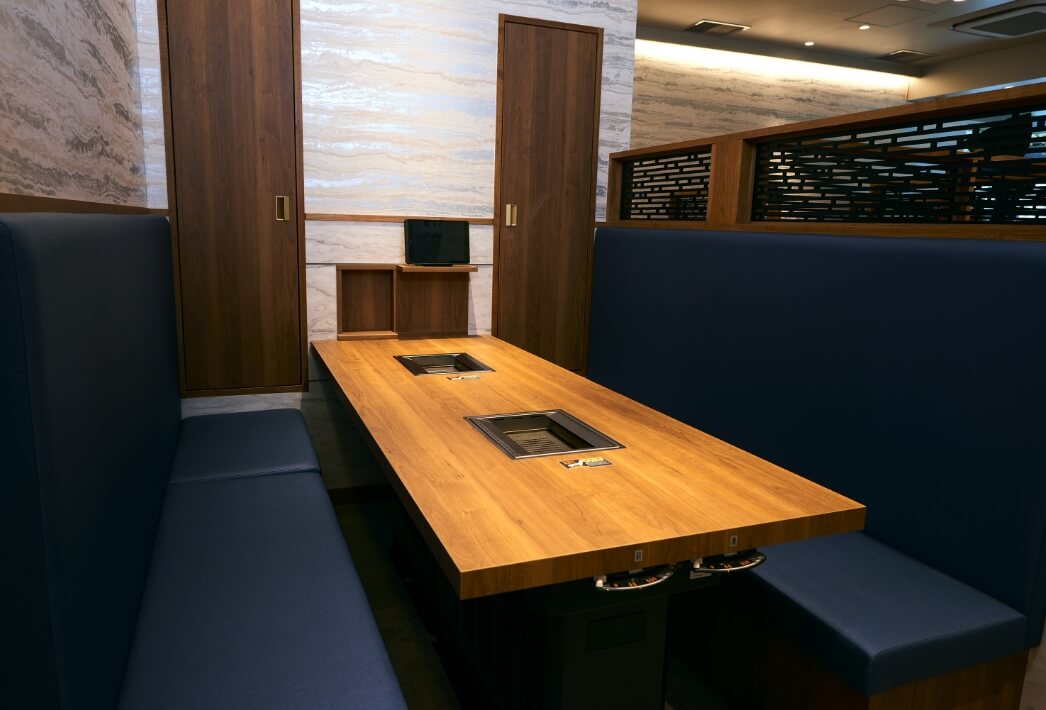 Private Room
6 persons 1 seat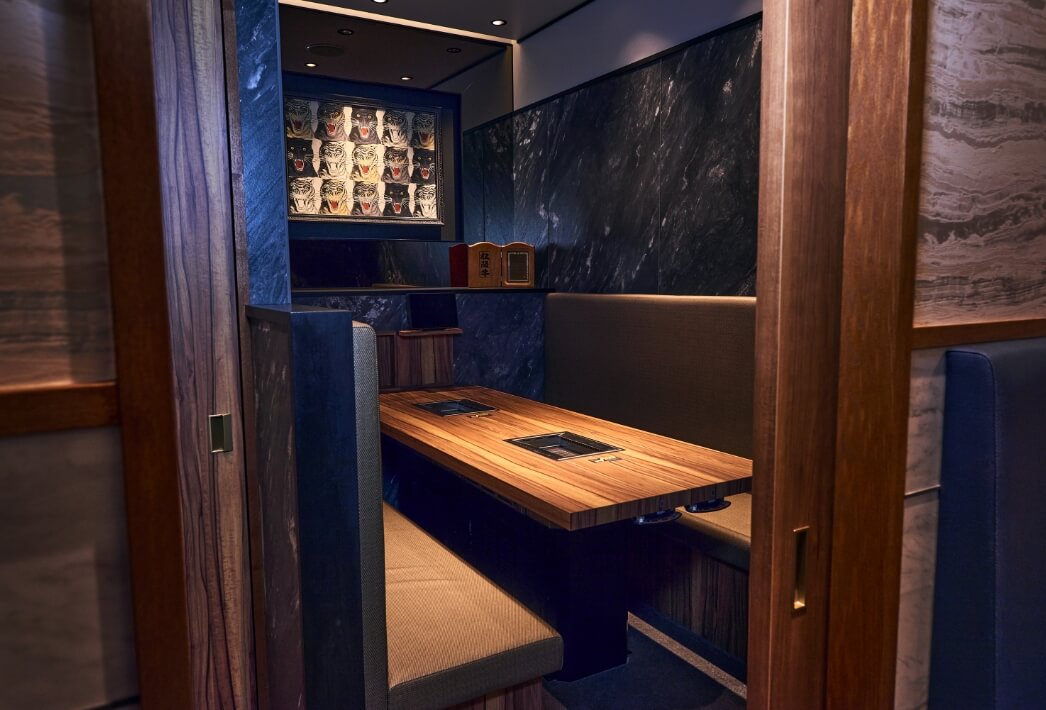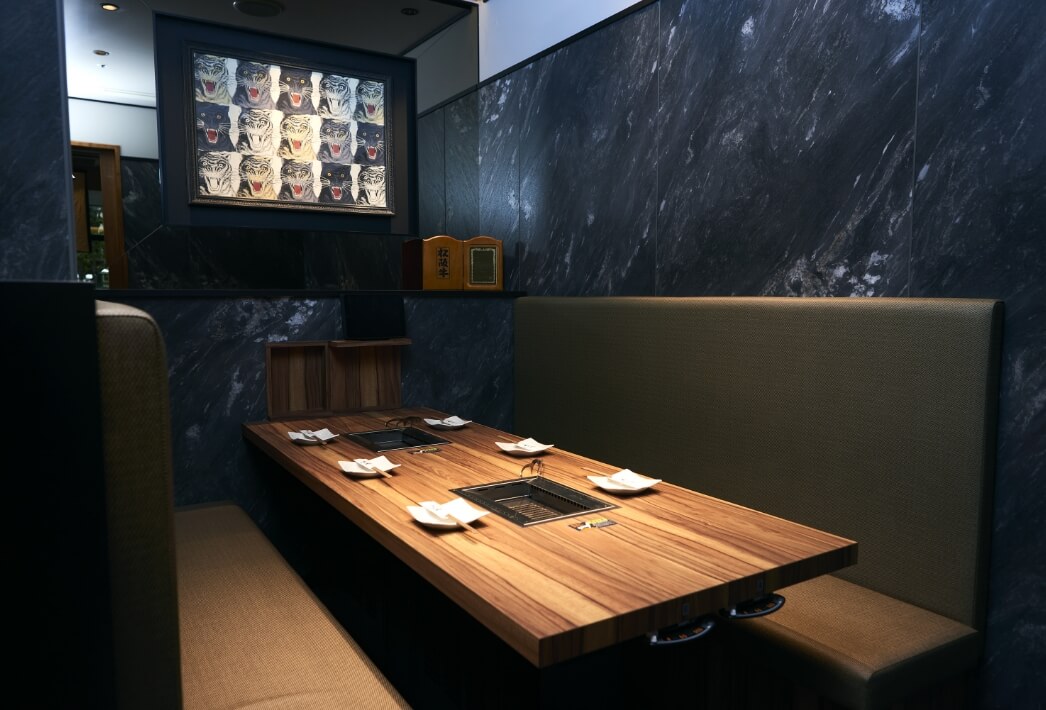 Facilities & Services
Children's tableware available, Children's chairs available, Restrooms available / 【Comoret Yotsuya 2F】Smoking area, multipurpose restroom, diaper changing sheets
Ushiko is always ventilated
A smokeless roaster exhausts the air inside the restaurant along with the smoke from the barbeque to the outside of the restaurant. The entire seating area is air-conditioned in approximately 3.5 minutes.
We try to create an environment where you can dine with as much peace of mind as possible.